Schools in the Northside district are over 20 years old. Some were originally built since the 1950s or 1960s. In the 61 year history of the district, all schools have been built with funds from school vouchers.
Northside Independent School District, the state's fourth largest school district, is in the heart of the most rapidly growing area of Bexar County. Many people say Northside ISD is not just in the heart of northwest San Antonio, but that it is the heart. They say this because the quality of the neighborhood schools is reflected in the quality of hundreds of smaller communities that make up Northside ISD. In Northside, schools are the hubs of their neighborhoods.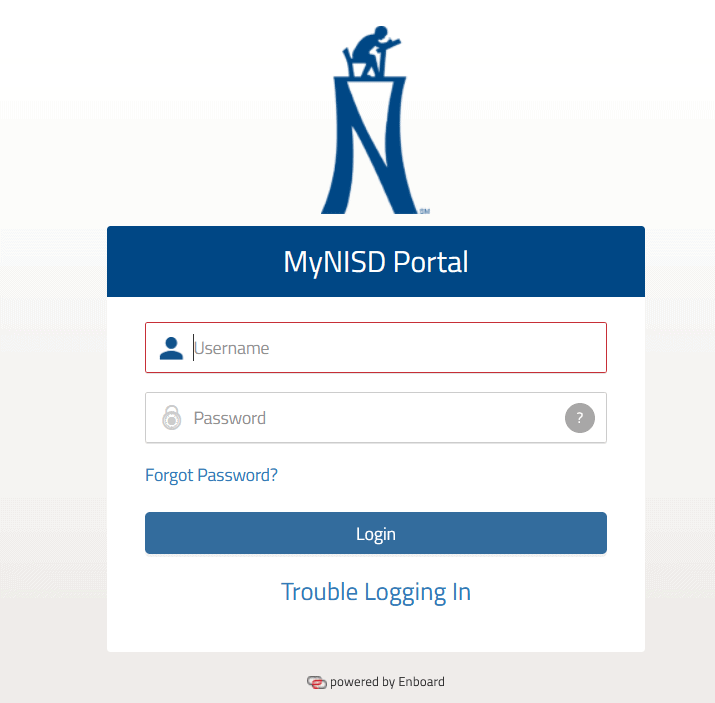 The Northside Independent School District is the fourth largest school district in the state with a current growth enrollment of approximately 2.000 to 3.000 new students the district each year.
SSO Login NISD Portal Login
Want to get logged in to the My NISD using the nisd sso login. Follow the below given steps to complete your login process easily.
On a computer, go to

http://mynisd.nisd.net

using Google Chrome.
Enter your snumber and network password.
Click Login.
On the landing page, you will see shortcuts to various educational applications such as Gmail, eSchoolPlus – HAC, and CMS.
Password Reset NISD
Go to http://mynisd.nisd.net.
Click the Forgot Password? link.
Enter your network username in the field.
Click Next.
Answer the security question for Step 1.
Click Next.
Answer the security question for Step 2.
Click Next.
On the Set New Password screen, enter a new password.
Retype the new password.
Click Next.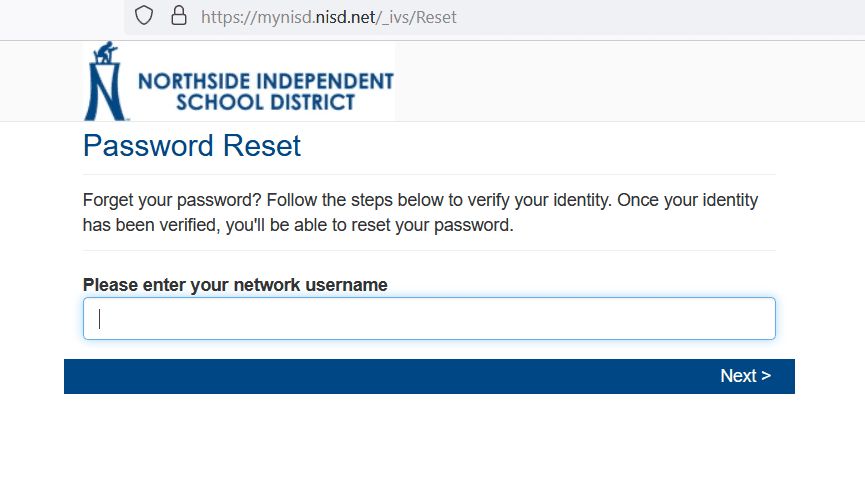 Once you have successfully reset your password, please be aware that you will need to log out of every device you have signed into with your network credentials and sign back in with your new password to ensure accessibility to District resources.
Contact Details NORTHSIDE ISD TECHNOLOGY SERVICES 5734 Farinon DriveSan Antonio, TX 78249 Phone: 210.397.7200
With the Northside Independent School District mobile app, your school district comes alive with the touch of a button. Easily navigate through current news and events or check out the latest updates with social media like Facebook and Twitter.

Quickly retrieve contact information, sporting scores, lunch menus, and more! It's your school district available at your fingertips.