Ohio state Buckeyes is a sports team from Ohio State University, has never been known as a producer of first-class quarterbacks but you can tell that there are players who stood out in their careers As athletes of Buckeyes. The Ohio State Buckeyes team was born in 1890. Have won eight national championships (1942, 1954, 1957, 1961, 1968, 1970, 2002 and 2014), 36 Big Ten Conference Championships and ochoRose Bowl (1950, 1955, 1958, 1969, 1974, 1997 and 2010), three Sugar Bowl (1999, 2011 and 2014) and a Cotton Bowl (1987).
The team plays local at the Ohio Stadium, which has capacity for 104,944 spectators, being the third largest football stadium.
Ohio State Football: The 10 Best Quarterbacks in School History
10. Les Horvath (1941-42, '44)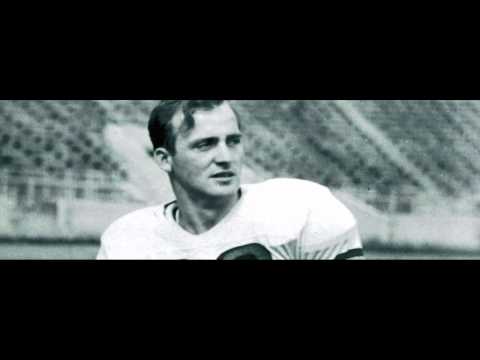 Les Horvath was the first player to win the Heisman Award given to a football player from Ohio State University in 1944, his main playing position was midfielder, Horvath was born on October 12, 1921 in Parma Ohio Cleveland, was inducted into the College Football Hall of Fame in 1966 and in 1977 into the Ohio State Athletics Hall of Fame.
9. Mike Tomczak (1981-84)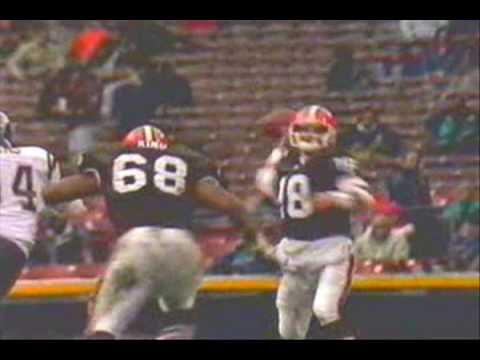 Michael John Tomczak was born on October 23, 1962, from 1985 to 1999 he played quarterback for NFL teams such as the Chicago Bears, Green Bay Packers, Cleveland Browns and Pittsburgh Steelers. he served as offensive coordinator for the Pittsburgh Power of the Arena Football League until 2014.
8. Cornelius Greene (1972-75)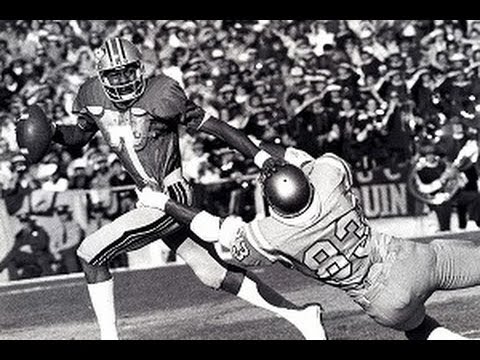 Cornelius Greene was the first African-American quarterback for Ohio State.  his primary position as a player was quarterback for the Ohio State Buckeyes. He spent his career with the Dallas Cowboys and Seattle Seahawks in 1976, and in 1977 for the BC Lions and Columbus Stingers, for the years 1978–1979 in Columbus Metros.
7. Rex Kern (1968-70)
Rex Kern is an Ohio State Buckeye legend, the undefeated Buckeyes won the 1968 national championship under Woody Hayes, played as Quarterback between the years 1968-70 where he achieved as leader Ohio State held a record of 27 – 2 where he put win the 1968 national championship obtaining titles as BIG TEN, was named All-American in 1969 the following year was named captain of the team.
6. Art Schlichter (1978-81)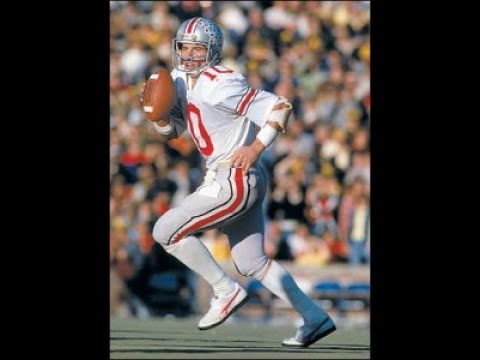 Art Schlichter born on April 25, 1960 had a successful college career in Ohio State, Schlichter was selected by the Colts in 1982 where he played four seasons in the NFL league and in other leagues such as Arena Football League and Detroit Drive and Cincinnati Rockers. he was named the Most Valuable Player in the Arena Football League with victories in Arena Bowl IV in the 1990 season.
5. Bobby Hoying (1992-95)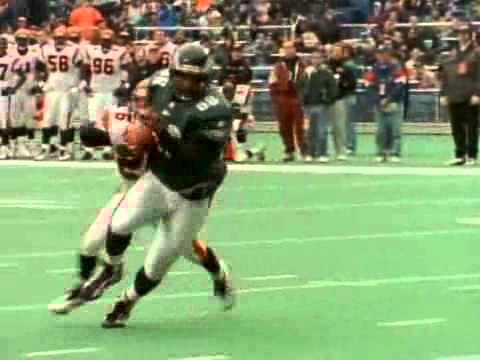 Bobby Hoying very young age played football at St. Henry High School where he managed to win the NFF National High School Scholar-Athlete in 1991, already in college with Ohio State achievement he was titled for three years in addition to being elected four times Big Ten, he was captain in 1995. remains in Ohio State's all-time top 5 players in 2008 He was elected to the State Athletics Hall of Fame.
4. Craig Krenzel (2000-03)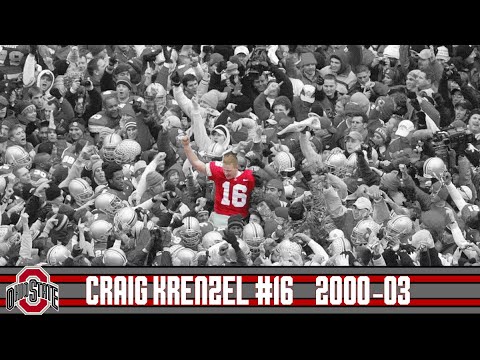 Craig Krenzel was born on July 1, 1981 as a starter for the Buckeye served as a starter for two years as a quarterback of the Ohio State University, in 2002 as a starter for the Ohio State Buckeyes in the national championship, Krenzel played two seasons in the NFL, including five starts for the Chicago Bears in 2004.
3. Joe Germaine (1996-98)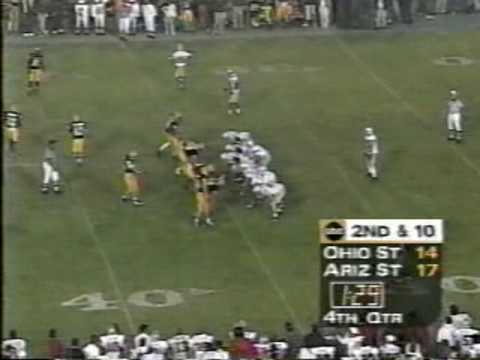 Joe Germaine in his beginnings not as a starter but as a backup for two seasons that gave him the opportunity to prove that he was a good quarterback has 11 school records compared to other quarterbacks in college with Ohio State, in 1999 he was selected by St. Louis Rams for the fourth round of the NF DRAFT,  in Super Bowl XXXIV he managed to win one of the prized rings as a player for the St. Louis Rams.
2. Terrelle Pryor (2008-10)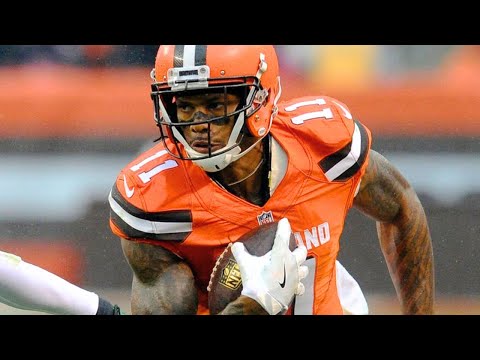 Terrelle Pryor twice won the Big Ten championship as a starter for the Ohio State Buckeyes from 2008 to 2010, was the most drafted player in high school for his football and basketball skills, but chose football.
1. Troy Smith (2003-06)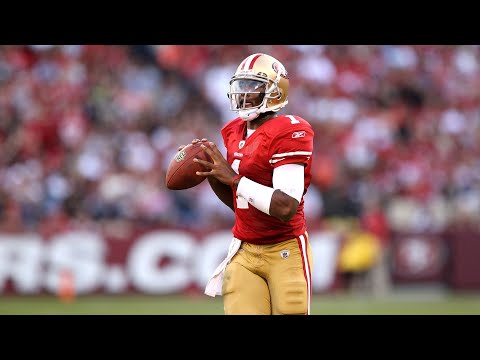 Troy James Smith was a football quarterback for The Ohio State University, in 2006 he won the Heisman Trophy, entering college with Ohio State thanks to a scholarship offered by Jim Tressel who was Buckeye's coach excelling as a quarterback. he played for the NFL league for four years, UFL, CFL in the latter played two seasons.
Ohio State Buckeye quarterbacks and hometowns
| Quarterback | Year(s) | Hometown | State |
| --- | --- | --- | --- |
| Rex Kern | 1968-1970 | Lancaster | Ohio |
| Don Lamka | 1971 | Cleveland | Ohio |
| Greg Hare | 1972 | Cumberland | Md. |
| Cornelius Greene | 1973-1975 | Washington | D.C. |
| Rod Gerald | 1976-1977 | Dallas | Texas |
| Art Schlichter | 1978-1981 | Washington Court House | Ohio |
| Mike Tomczak | 1982-1984 | Calumet City | Ill. |
| Jim Karsatos | 1985-1986 | Fullerton | Calif. |
| Tom Tupa | 1987 | Brecksville | Ohio |
| Greg Frey | 1988-1990 | Cincinnati | Ohio |
| Kent Graham | 1991 | Wheaton | Ill. |
| Kirk Herbstreit | 1992 | Centerville | Ohio |
| Bobby Hoying | 1993-1995 | St. Henry | Ohio |
| Stanley Jackson | 1996 | Paterson | N.J. |
| Joe Germaine | 1997-1998 | Mesa | Ariz. |
| Steve Bellisari | 1999-2001 | Boca Raton | Fla. |
| Craig Krenzel | 2002-2003 | Utica | Mich. |
| Justin Zwick | 2004 | Massillon | Ohio |
| Troy Smith | 2005-2006 | Cleveland | Ohio |
| Todd Boeckman | 2007 | St. Henry | Ohio |
| Terrelle Pryor | 2008-2010 | Jeannette | Pa. |
| Braxton Miller | 2011-2012 | Huber Heights | Ohio |
| J.T. Barrett | 2014, '16-17 | Wichita Falls | Texas |
| Cardale Jones | 2015 | Cleveland | Ohio |
| Dwayne Haskins | 2018 | Potomac | Md. |
| Justin Fields | 2019 | Kennesaw | Ga. |