The Andrea Gail was a fishing boat that disappeared in a tropical cyclone on October 28, 1991, near Sable Island (Atlantic Ocean), on the U.S. Canadian border. It is claimed to have been dumped by a giant wave over 30 feet high. The story inspired the book by Sebastian Junger, ' The perfect Storm ', whose cinematic version was known as "the Perfect Storm " by Wolfgang Petersen, with George Clooney, Mark Wahlberg, and others.
On October 30, the Atlantic coast was savagely shaken by waves of 39 meters and winds of 190 kilometres per hour, winds that devastated buildings and avenues and left the fishing port in ruins. That day the remnants of Hurricane Grace allied with a cold Arctic discharge of high pressures coming from the north and with a front coming from the Great Lakes.
The result: The worst storm of which is recorded in the history of the twentieth century. The sudden formation of the atmospheric phenomenon did not allow meteorologists to give notice of the misfortune that was coming, and the fishing boats, which were on the high seas, did not have enough time to escape the claws of the gale.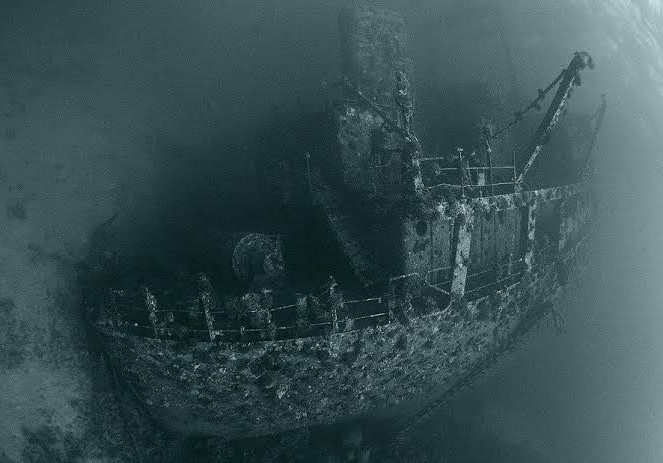 After catching 18,000 kilos of fish, (the largest shipment in many months), the crew, commanded by Captain William Tyne, was eager to return to land and sell its quoted product at a good price.
By then, the sky threatened heavy rains, but they still decided to venture and sail to the coast. The hours of agony in their fight against the elements remain a mystery. There were never any emergency signs and no technical damage was reported that compromised boat navigation.
For more than a week the rescue Corps of the U.S. Coast Guard and Canada unsuccessfully sought out the Andrea Gail and all they found was an emergency transmitter off and a propane tank.
On November 8, the operatives were suspended with a conclusive and painful affirmation: the six men had perished in the sea, in the same tomb where more than 1,000 sailors lie since 1900, an area known as The Atlantic Cemetery.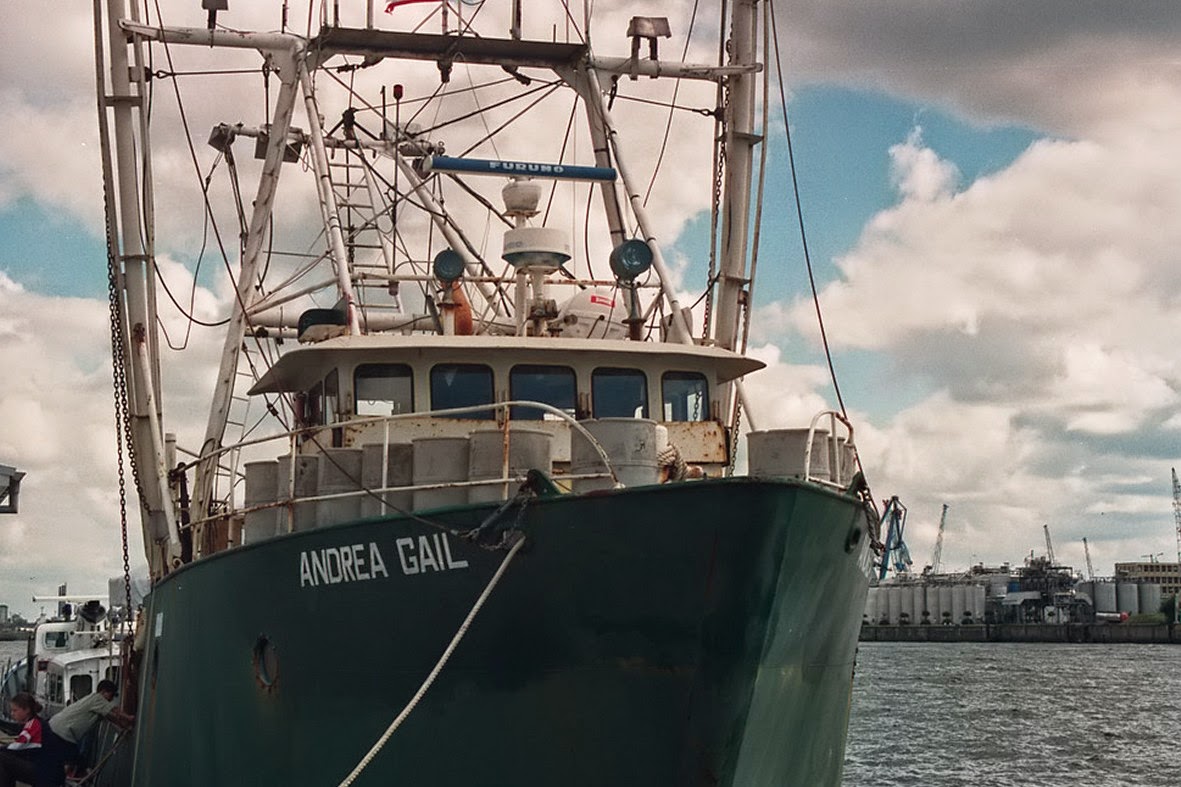 Chronology of the Tragedy Andrea gail
On 20 September 1991, the ship carried out its final voyage, leaving the port of Gloucester en route to the Grand banks area. After poor catches in that area, Captain Billy Tyne decided to try his luck near Flemish Cap.
on 26 October, Andrea Gail finished fishing and began her return journey.
On October 28th, the last radio broadcast was received by Andrea Gail, it was around 6.00 P.M.The captain reported on her coordinates: 44 º North, 56.4 West, about 180 miles (330 Km) northeast of Sable Island.It also indicated in its message a terrible state of the sea, with waves of up to 30 feet (9 meters) and gusts hurricane of winds of 80 knots (148 Km./hour).His last words were: "She's Comin' on Boys, and she's comin' on strong! ", "Here comes boys, and comes with strength"The storm came to form waves of more than 100 feet. These water curtains were swallowed by Andrea Gail and her six crew members at some point near Sable Island.
On 30 October, the disappearance of Andrea Gail is officially confirmed.A thorough search was carried out, combining naval units. They participated in the Rescue Wing 106 of the National Air Guard of New York, the American Coast Guard and the Canadian Coast Guard.The zone to beat occupied on the map 116,000 nautical miles Square. (400.00 km²).
On 8 November, an emergency beacon Radio was located along the coast of Sable Island. The Canadian Coast Guard was the one who made the finding and indicated that the electronic device had not been properly connected so it had not worked.The ship and its crew were never located.A few barrels, a fuel tank, the Beacon Radio device, an inflatable raft, and some floats were the only traces of this shipwreck.
On 11 November all search tasks were suspended
Features of the ANDREA GAIL
Original name: Miss Penny
Definitive Name: Andrea Gail
Their brother ships were: Lady Grace and Hannah Boden.
Registration port: Gloucester, Massachusetts
Builder: Panama City shipyards, Florida
Finished: 1978
Base of operations: Marblehead, Massachusetts, although its sea trips began almost always in Gloucester, where it discharged its catches and was supplied with fuel and provisions for the next exit.
Type: Tall fishing vessel, Longliner dedicated to swordfish fishing
Tonnage: 93 tonnes
Longitude (length): 72 ft (22 m)
Speed: 15 knots
Off-duty: October 28, 1991
Condition: Lost in the Sea
Film and novel The Perfect Storm
The Story of the Andrea Gail inspired Sebastian Junger in his novel "The Perfect Storm" published in 1997, and brought to the screen in 2000 with the same name by Warner Brothers. For the realization of the film was used the twin ship of the Andrea Gail, the "Lady Grace"