We should consider when hiring a bank account is the profitability it offers us. Depending on the type of account, this will have more or less profitability. The most common thing is that a checking account does not offer profitability to customers.
If we are not experts in banking matters, it is advisable to choose a reliable bank. Having our money in a solvent bank will always give us more peace of mind and greater guarantees. Find out what type of guarantees they offer in case of theft, fraudulent use of the card or online banking and if they have deposit insurance.
When opening a savings account, in addition to seeing what is the highest interest rate paid by the bank, we must look at other factors such as the monthly management fee, the network of ATMs that allow you to access as many as possible Zones, the additional costs for transfers as well as the maintenance of both the current account and the cards associated with this account and the electronic means available to them.
What is the best bank to open a savings account?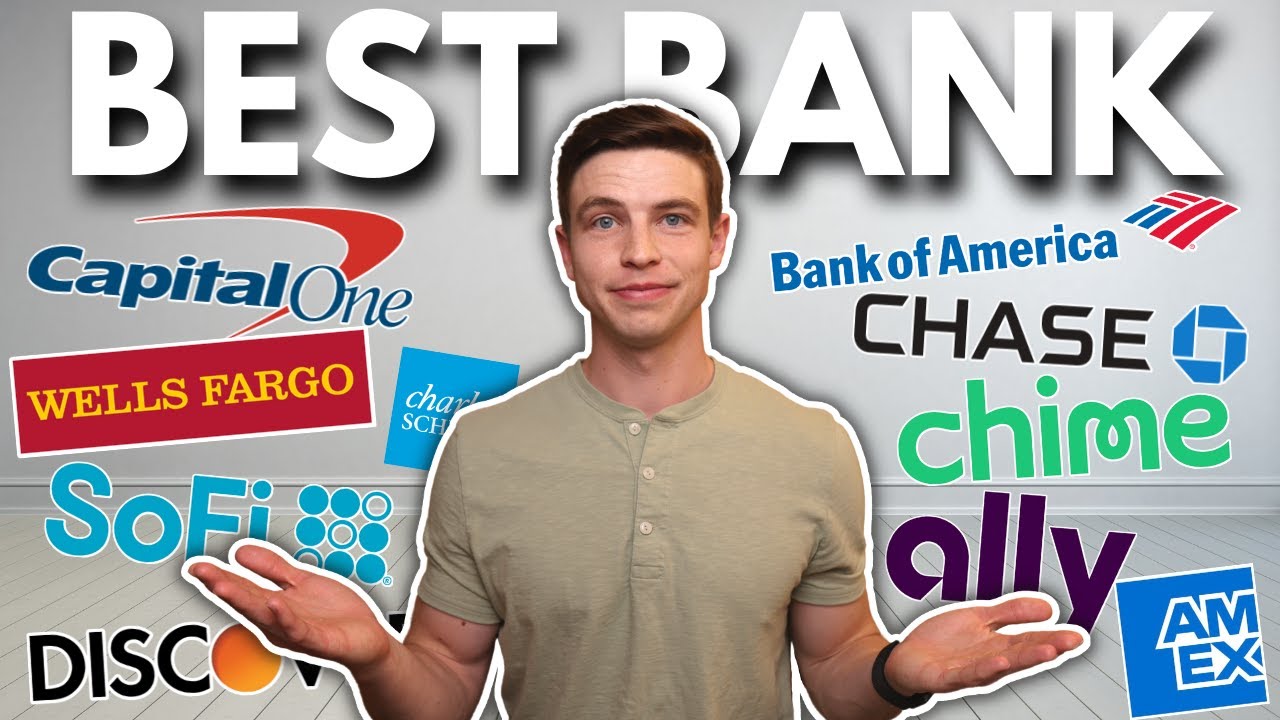 The other reason we have our money in the banks is for the payment of interest. This is the amount the bank pays you for depositing your money in your financial institution.
1. Discover Bank
Discover Bank is a fully online bank with more than 60.000 ATMs free of charge. Deposit accounts do not require a minimum deposit to open the account and do not have monthly charges.
Savings account: The Save account, Discover savings account, has one of the highest interests on the market with 2.10%. It does not require a minimum opening deposit and has no monthly charges.
Credit card: Discover It Cash Back has no interest for the first 14 months, in purchases and money transfers. After 14 months the interest can be 14.24% to 25.24%, in purchases and transfers have a charge of 3%.
2. Chase
Chase is one of the most popular banks in the United States for the bonuses and offers it offers throughout the year. However, the savings and cheque accounts have monthly and annual charges of $5 to $25. But these can be eliminated if you meet certain requirements such as maintaining a balance of $1.500 or more in the account at the beginning of each day.
Savings account: In Chase you can open a savings account (0.01% interest) at no monthly fee per service if you keep a balance of $300 or more on the account. The minimum deposit to open this account is $25.
Credit card: With the Chase Freedom credit card you can enjoy 0% interest in the first 15 months. However, interest may vary, after 15 months, from 17.24% to 25.99%. On the other hand, the card does not have annual fees and you could earn a bonus of 150 dollars after spending 500 dollars during the first three months of opening the account.
3. Bank of America
Bank of America has approximately 4.400 branches in the United States. Although Bank of America's savings and checking accounts have monthly charges ($12 to $25), they can be eliminated if you add direct deposit or if you keep a minimum balance on the $1.500 account.
Saving account: With Rewards savings account as your account balance grows, you could also increase your interest rate. By opening the account the interest can be 0.03% to 0.06%. You can get cash refunds for items you buy each day.
Credit card: BankAmericard has 0% interest during the first 15 billing cycles for purchases and any money transfer made in the first 60 days of opening your account. Then an interest of 15.24% to 25.24% will be applied.
4. Capital One
This financial institution has more than 500 branches available in the United States, being one of the largest banks in the nation. Capital One offers many benefits to its customers such as: competitive interest in credit accounts, does not charge monthly account charges and provides one of the best digital platforms to solicit services and make money transfers.
Savings account: The Capital account One 360 has an interest of 1.00% and does not have annual or monthly charges.
Credit card: The Capital One VentureOne credit card does not have annual fees for the first year, then it would be $95. The interest of the credit card is 0% during the first 12 months, in purchases.
5. PNC Bank
PNC Bank is one of the banks that currently offers countless benefits and services, in order to meet the needs of all its customers. PNC Bank owns 9.000 ATMs and 2.600 branches in 19 states. Although the interests of your savings and credit accounts are not very competitive PNC offers a very satisfactory customer service.
Savings account: You can open a regular NCP savings account with $25 and if you keep a balance of 300 dollars you will not have to pay monthly fees. The interest of the account is 0.01%.
Credit card: With the PNC Core Visa Credit card You can save your interest during the first 15 billing cycles in purchases, then the interest can be between 12.24% to 22.24%.
The best bank is the one that covers all your needs and meets all your expectations. To help you decide we have made this list so you know the different benefits and advantages of major banks in the United States.
Bank accounts that pay more interest
Live Oak Bank: with 0.60% of APY, this online bank offers a fairly competitive interest in addition it does not ask for a minimum deposit for opening the account, therefore it will not ask you to maintain a minimum balance and the monthly service fee is $ 0.
Vio Bank: with 0.57% of APY, it offers both savings account and certificate of deposit, it is considered one of the best returns that exist in bank accounts and are applied in all balances. To open the account you will require a minimum deposit of 100 dollars.
Alliant Credit Union: with 0.55% APY, it also has a requirement of $ 100 to open the account, asks for a minimum balance of $ 5 in the account to keep it open and a daily average of $ 100 to earn interest.
Comenity Direct: With a rate of 0.55% APY, it offers savings account and certificate of deposit. The opening and minimum balance is $100.
Quontic Bank: Also with 0.55% APY, based in New York City and calling itself the Adaptable Digital Bank, the high-yield account opens with $100 and requires no maintenance fee. It also offers terms on CD.
Popular Direct: also with a rate of 0.55% of APY, the accounts are opened through Popular Bank but in this case the minimum deposit to open the account is 5,000 dollars for the savings account and for certificates of deposit the minimum is 10,000 dollars.
CIBC Bank USA:  offers an annual return of 0.52% (APY), requires a minimum of $ 1,000 to open the account. And it has a digital banking called CIBC Agility.
Ally Bank: 0.50% annual return, requires at least $0 to open the account and certificates of deposit without penalty.
Citibank: with 0.50% of APY, also $ 0 minimum required to open an account, if you maintain an average balance of $ 500 per month it does not charge you commission, but there is a balance of $ 4.50 of commission if you do not link your savings account with the current and if you link them but do not meet the requirements to be exonerated the monthly commission then the charge is $ 10. Not available in the states of New York and California.
Marcus by Goldman Sachs: with 0.50% APY, ask for $0 minimum opening deposit, with no minimum balance or monthly fee.
Synchrony Bank: same with an APY of 0.50%, $0 minimum deposit to open the account, with competitive returns in 12 installments.
Salem Five Direct: another with 0.50% APY, as we see is more or less the average standard, but not the best annual return. to open the account requires $10. Performance is competitive no matter what your balance is. Now, each transaction from this account at a Salem Five branch costs $9.95.
The best banks in San Diego, California are summarized in the following table. Capture their minimum deposit, the type of accounts they offer, and the interest rate.
| | | | |
| --- | --- | --- | --- |
| Bank name | APY Savings Rate | Minimum deposit | Account Types |
| Western Bank of the Pacific | 0.01% | $300 | Savings, certificates of deposit and money market checking accounts |
| Bank of America | 0.01% | $25 | Checking, CD and savings accounts |
| California Bank and Trust | 0.01% | $25 | Savings and checking accounts |
| Allied Bank | 0.60% | $0 | Checking account |
| Comerica bench | 0.01% | $25 | Savings accounts, checks and CDs |
| Citibank | 0.45% | #100 | CIT Bank Savings Generator Account |
| Chase Bank | 0.01% | $0 | Savings, checking, and money market accounts) |
| US Bank | 0.01% | $25 | Savings account |
| First Republic Bank | 0.05% | $500 | Checking and savings accounts. |
| Wells Fargo | 0.01% | $25 | Savings account |